Welcome!

It's now been well over a year since I began this website.

I learned alot making it and I think I have learned alot more since I began here. I have "soft spot" for freeservers - as this free webhost provided me with two wonderful opportunities. It's where I got my start in two very unique ways. This website was originally begun in in 2000 - alot has happened since then....and I hope I will continue to learn and be able to share with you what I have learned.

Anyhow....enter - there's been some changes made..and in the future, changes will be made to this website as time and health permit.

Best wishes always - Evening Rain - May 2003

So, please.....what are you waiting for? Come on in!

ENTER


IMPORTANT NOTICE PLEASE CLICK HERE IMPORTANT NOTICE


Revised May 20, 2003~This website will be updated as time permits.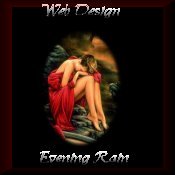 All photographs which are the property of
Evening Rain will be noted © Evening Rain 2001-2003
Art and Graphics created using my own digital photographs
enhanced with Paint Shop Pro and Software Programs.
For notice, credits click here:
Paint Shop Pro