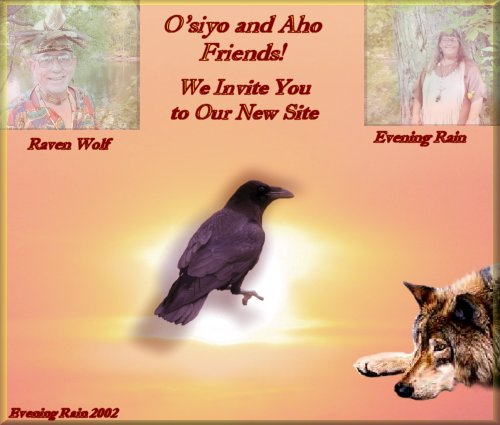 Hello!

I've learned alot of new things in the past year - my ever-growing addiction to web and graphic design never seems to end! I really enjoy it!

You are going to find this very different. Most of the previous pages are gone from this site.

I just couldn't get use to the fact that this webhost no longer permits music and what is a personal webpage without music? But they have been a good free host server - and so I decided to stay, make it a little different and who knows what I might add on here in the future?

May 2003

I can't believe it! It's been this long since I was here last? Wow! Time sure does fly when you are living it, eh? "grins"

I've learned alot of new things since last October...and I'd love to share it with you. That's the best part of all of this. Is when I hear from people how much they have enjoyed it - and that's what it's all about for me. Enjoyment - beauty - mystery - getting away from the things in life that aren't always so happy - and finding something we each enjoy doing...and this is mine - digital photography - working with sofware to create unique and special art and graphics.

None of this would be possible of course, if it were not for the kindness of many talented artists, who permit many individuals to create PSP Picture tubes and then those same people - who work so hard to create beautiful picture tubes (and believe me! it is NOT easy to make a picture tube - at least the ones I've seen people make. It takes talent, patience, attention to detail).....who share what they have created with so many people - all done for free - with no thought to profit or monetary gain or "what's in it for me." It's sharing, plain and simple.

So, when we think of it this way, it's like a spider weaving a beautiful intricate web. Each strand is unique and strong and beautiful and woven together create a wonderful creation of beauty and strength and it is done together....all the strands are each person's talents and ideas and the visions they have of art and beauty.

So, we are together on this one - it's not a one-man/woman show. It's never that!

It's the web of life - enjoy and I've added something new. I will update this website as time and health permit. I still miss being able to use music here - for I really like the multi-media format of art - sight - sound - words - visions - that are different to each one that may visit, I hope.

Here, sight and words will have to suffice....but I hope that you will enjoy it and please take some travels from here....I think you will be very surprised and will enjoy your journey.

October 2002

Well, you have returned, so you must be interested or at the very least, curious.

I like beauty and creativity and adventure, don't you?

I try to create in the my artwork, both reality and vision- visions that blend in with reality.

It may often be an actual photograph of a place I've visited and been, or something that has caught my eye, and I've tried to capture - although the true essence of anything can never be captured, something of beauty that I have seen or felt.

To enjoy the beauty of all the things that surround us, we must be there, feel it, smell it- see it and hear it.

I am blessed to live where I do and to have so much around me - away from the city and the distractions of life. It wasn't always that way...I've lived in large cities, I've lived in places where peace was always allusive for too many of us - survival was the rule.

So, here at the first "main" website where I began to learn "how to" I'd like to make it a starting point for some journeys of sight and sound and vision - and for me, it's an escape from the many pressing issues of our lives these days.

I spent alot of my time on serious issues, but through what I can create, through photography and software - the "miracles" of modern technology - I hope that I may bring into your life - just the sort of "journey" you may need at a time in your life. I hope to touch you in some way, entertain you and make you laugh and yes, even cry.....so let's get started....

ADVENTURES AWAIT...........

Are you adventurous? Curious? Well, if you are.........let's go!